Disclaimer: This post is sponsored by Uber.
I'm constantly asked about what it's like to be a full-time fashion blogger and how you can become one too. I have the hardest time answering these questions because every day looks different. But if there is one thing I can advise you about, it's to connect with industry insiders as much as possible. You can do this by attending every networking or blogger event near you. Making appearances at several events can be stressful, which is why I save myself the headache of driving by ride sharing with Uber. Today, I'll be taking you through a day in the busy life of a full-time fashion blogger in partnership with Uber.
Shop The Post

Blazer (similar) || Leather Pants (similar) || White Tee || Michael Kors Bag || Black Booties || Celine Sunglasses
Getting Ready
Holiday galas in LA are starting now, so it's common to meet with brands and attend formal luncheons a few times a week. Getting ready is always the most relaxing part, so I start the process early. I'll kick it off with a quick skincare treatment then move onto my hair while my skin sets. I also try to get dressed before I put on my makeup so I don't ruin my clothes. One of my tips for getting dressed more efficiently is to keep a clothing rack out with your outfit options. This will help you decide what's best for a special holiday occasion.
Preparing to Leave
Attending a blogger event means hitting up my blogger friends so we can make an entrance together. Since we're all Uber users, we turn on Trusted Contacts so we can share our ride with each other. This is one of Uber's safety features, which lets your friends see your trip status and where you are on a map. We like using this so we're not constantly texting, "ETA?" or "Where are you?" and know that each of us has arrived safely. I'm a fanatic planner, so I'm usually the early bird.
A Day of Socializing
Once the event begins, it's all about connecting. I used to be so shy but I think moving to the states by myself has helped me break out of that shell. Of course, a glass of wine always helps me loosen up too. If you struggle with networking or starting conversations, try asking questions that will help you get to know the other person better or you can ask about holiday plans. If you're a new blogger, this is your chance to ask about where the other person is from and what they do for a living. Don't be too shy to ask how you can stay in touch.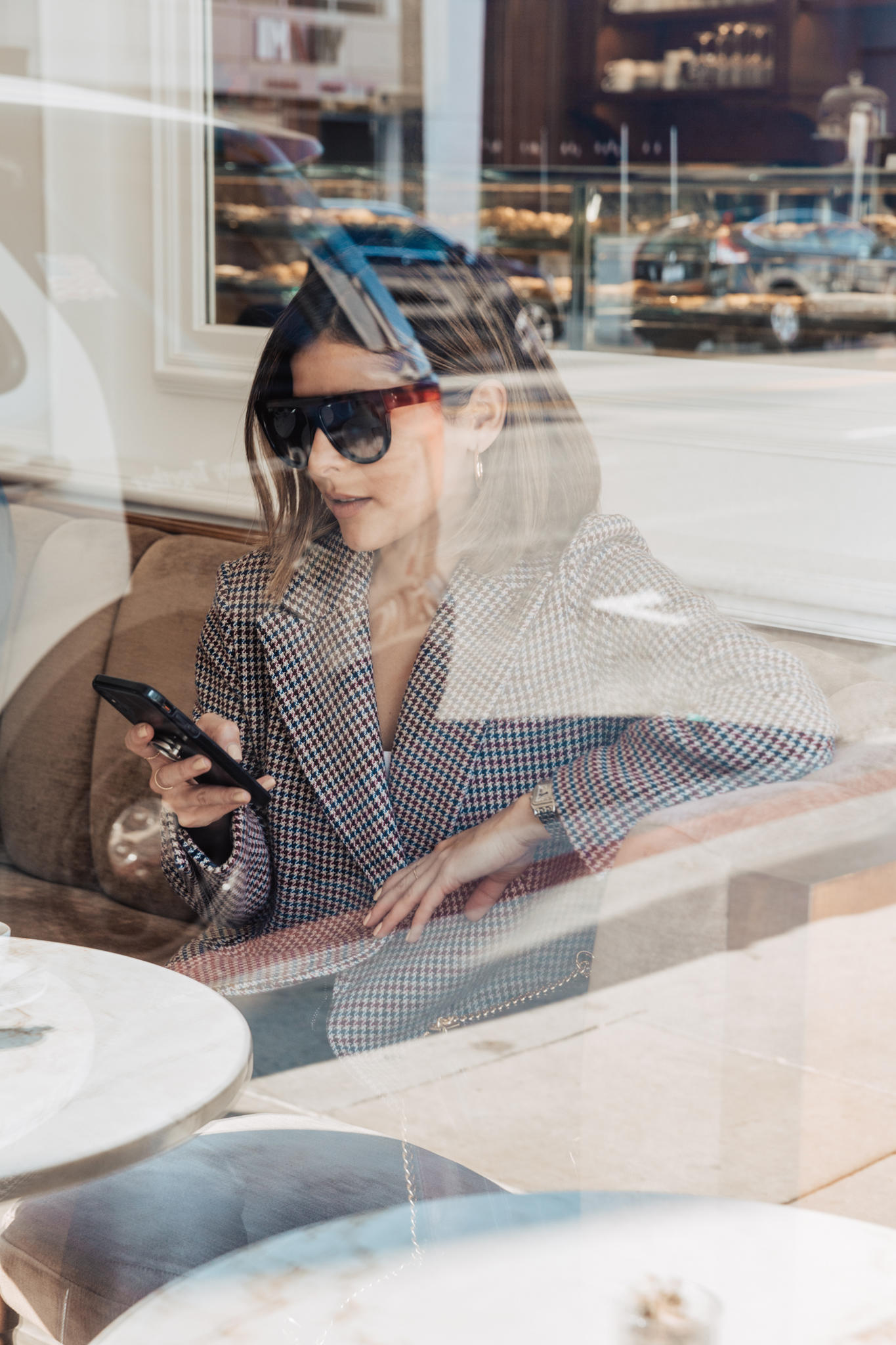 Getting Home Safely
Holiday events can last all day and end super late especially if it's a branded party. By that time, my friends and I have typically had a few drinks. I'm like the "mom" of friends, so instead of asking someone to text me when they're home, I just have them access the Safety Center in the Uber app to turn on Trusted Contacts. We're always looking out for each other so this makes our lives easier. Another great feature in the Safety Center is being able to make an emergency call from the app if I ever am in a situation where I need to. It's nice knowing I have that option whenever I'm out late.
Once I'm settled in and can see that my friends have made it home, I end the night with a relaxing shower and proper skincare routine. Then, I do it all over again the next day!