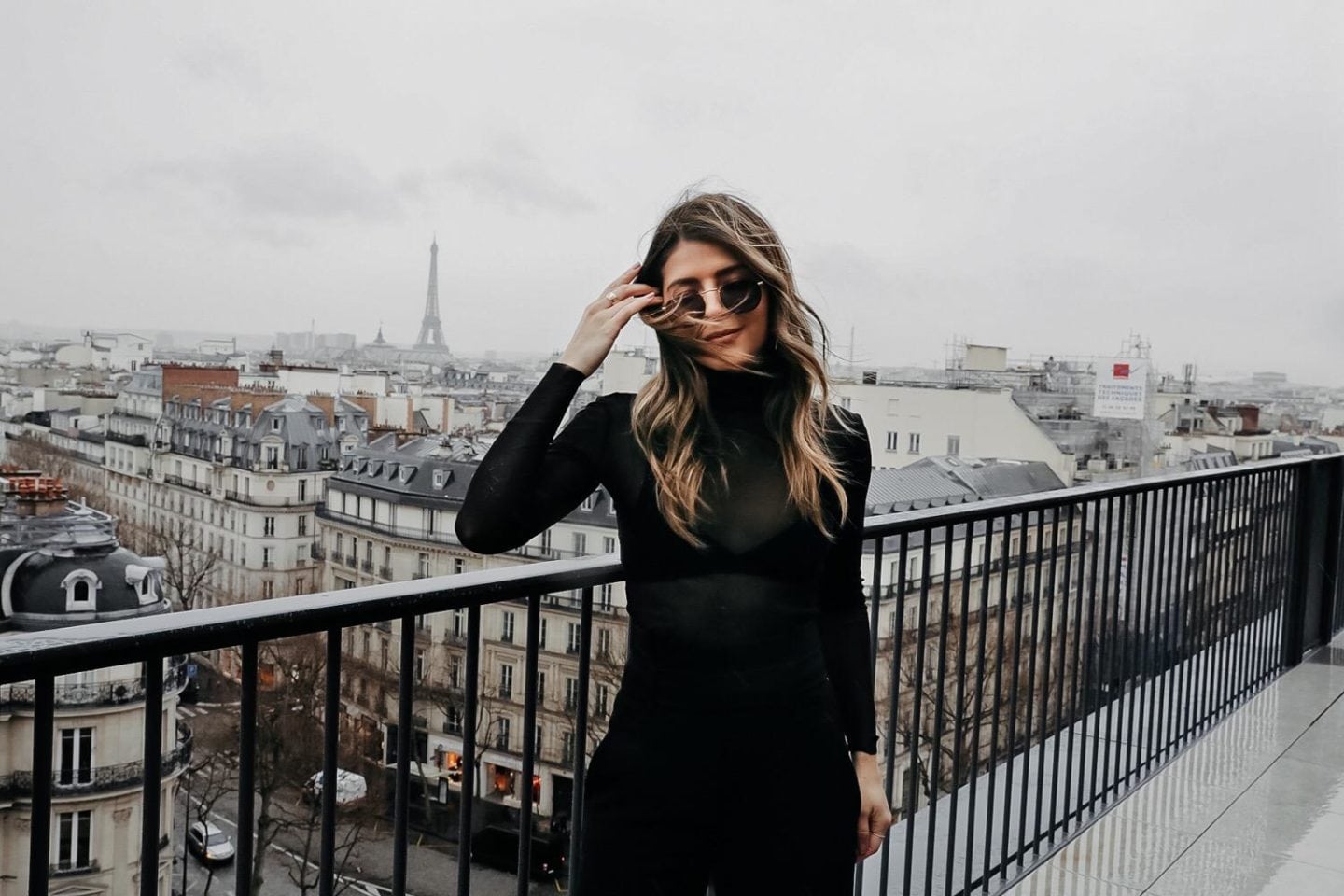 All black outfits are what I consider wardrobe staples even if that sounds dull and basic. It's a versatile color that can look romantic, edgy, or professional with the smallest tweaks. All it takes is finding a lace fabrication, adding a leather jacket or changing your shoes. If you want to wear all black with confidence, find pieces that embody your personal style, pair it with fun accents, and accessorize it in ways that are unique to you. I always abide by those very principles when personalizing an all black look. Black skinnies with booties and a turtleneck is a timeless pairing I'll never be without because it makes me feel confident. As a color that speaks business, I'm able to make a statement about who I am and what I represent in the pieces I feel most comfortable in. No matter how it's styled, you'll always look well put together in an all black outfit. This is also why it's a go-to color in times I feel like there's nothing to wear.
SHOP THE POST

Black Turtle Neck (similar) || Bralette (similar) || Wide Leg Pants (similar) || Sunglasses (similar) || Booties (similar)
Today's pure black look is extra special because I've partnered with eBay to support a cause I genuinely care about: TIME'S UP, an organization taking action against sexual harassment and inequality in the workplace. These last few months so many brave women have come out of the dark to share their daunting experiences. It has been disheartening and disappointing to hear, but I'm happy that we can all do something to benefit the community.
All you have to do is go HERE to donate or bid in eBay's TIME'S UP auction, which consists of iconic black dresses and tuxedos worn by various celebrities during the 75th Annual Golden Globe Awards. Several of them come from my favorite brands like Chanel, Dior, Gucci, Marc Jacobs, and others. If you don't want to bid, you can make a small donation. Donations start at $25 and will put you in a sweepstake for one of three designer dresses of your choice. This dress was one of my favorites of the night!
Keep in mind that all funds raised from this auction will benefit the TIME'S UP Legal Defense Fund, which helps individuals who face workplace sexual harassment connect with legal representation and PR assistance.